EcoBest™ Gel Stripper
Eco-friendly bio-based paint stripper made with organic and rapidly renewable resource ingredients.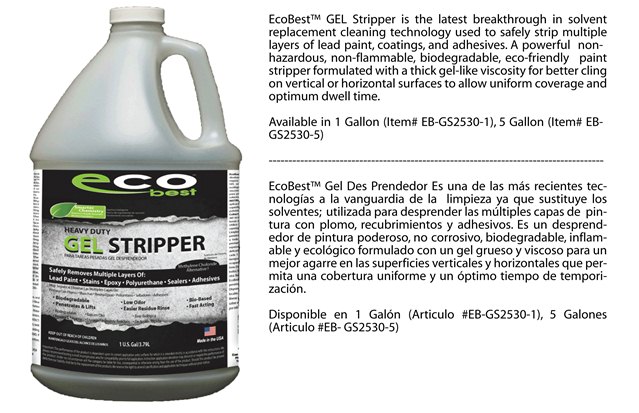 The best eco-friendly paint stripper that is the latest breakthrough in solvent replacement cleaning technology. Used to safely strip multiple layers of lead paint, coatings, and adhesives. Removes coatings and adhesives on concrete, masonry, wood, metal, vinyl composite tile, laminates and most plastics.

Installation Instructions (English)