EcoBest™ Concrete, Masonry, & Wood Cleaner/Degreaser
Eco-friendly heavy duty cleaner/degreaser concentrate made with rapidly renewable resource ingredients.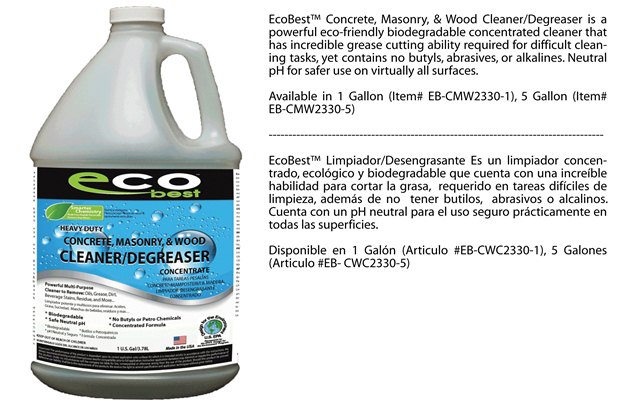 The best eco-friendly heavy duty cleaner for all surface preparation cleaning to remove oils, grease, liquid stains, dirt, graying or weathered wood, chemical stripper residues and more. Safe to use on concrete, masonry, stone, tile, wood, vinyl siding, laminates, gelcoats, canvas, metal, fabric, upholstery, and more. 1 gallon will make up to 6 gallons of ready to use product at a 5:1dilution.
Installation Instructions (English)